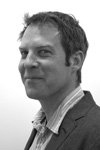 Graham Neden-Watts – CEO
Graham was a co-founder of Starfish with Ray Goff. He has extensive experience from Intelfax Developments Ltd (IDL), where he authored the highly successful Isis subtitle workstation software. Before joining IDL in 1995, Graham was in Antarctica with the British Antarctic Survey.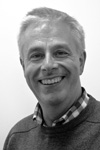 Ray Goff – Technology Consultant
Ray has significant experience gained from his time in the TV Systems division at Logica and Aston where he worked on character generator and teletext design. Ray then became founder and Technical Director of Intelfax Developments Ltd (IDL) before founding Starfish.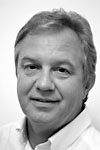 Peter Blatchford – CMO
Peter joined Starfish in 2005, bringing with him a wealth of experience in senior international sales and marketing positions from companies including Abekas Video Systems, Grass Valley Group, Accom and Avid.
Michel Roujansky – Senior Development Engineer
After a R&D career in the IT and Telecom industry where he worked for companies including Alcatel, IBM and France Telecom, Michel moved into Broadcast TV system development and training working for Thomson Grass Valley. Michel joined Starfish in 2008, and is currently a Microsoft MVP (Most Valuable Professional) in the DirectShow/MediaFoundation area.